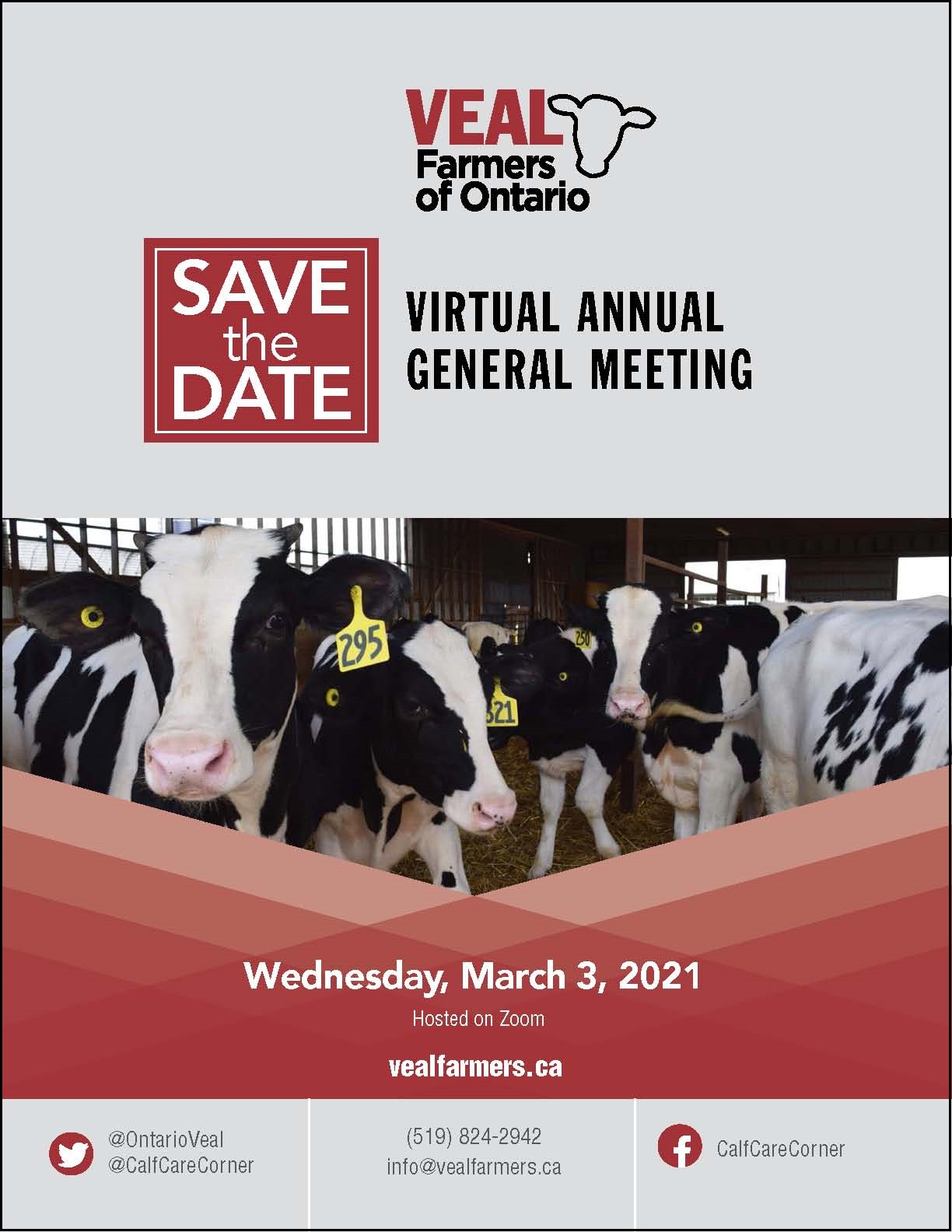 Like many organizations, Veal Farmers of Ontario (VFO) will be hosting our Annual General Meeting (AGM) virtually in 2021. The virtual AGM will take place on Wednesday, March 3, 2021, and include both the business portion of the meeting and an overview of the industry projects and issues undertaken by VFO in 2020.
VFO will also be offering producer education opportunities for veal and dairy calf producers throughout the month of March with Virtual Speaker Series sessions featuring expert speakers on young calf and veal cattle management.
More details, including registration information for the AGM and Virtual Speaker Series, will be made available in the New Year.