The updated Health of Animals Regulations Part XII (Transport of Animals) came into effect February 20, 2020. These new requirements impact livestock transport in Canada and the movement of young calves.
This Canadian Food Inspection Agency (CFIA) created a number of educational resources, including this checklist, to help you determine if your calves are ready to leave the farm.
The CFIA has also been working closely with industry, and through those communications have drafted documents to reduce confusion around the Transfer of Care Document and Animal Transport Records. They have also developed a Transfer of Care Factsheet. If anyone has any questions, please do not hesitate to contact the VFO office for clarification.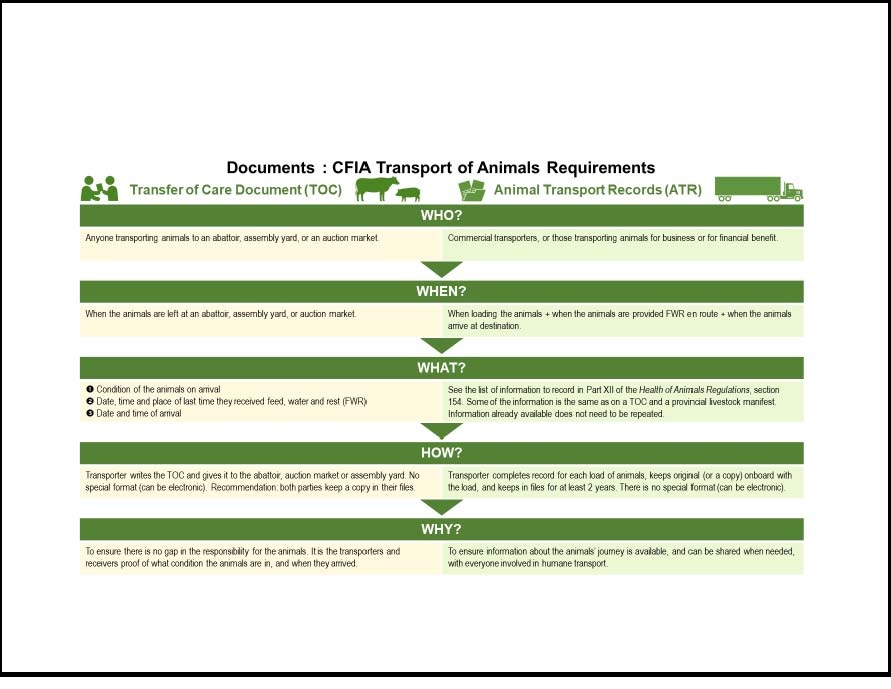 View the latest "Livestock Transport in Canada" brochure for more information about the updated transport requirements.
Visit their website for more information on humane transport and animal welfare in Canada.
Veal Cattle Transport
In this video, producers discuss important considerations for transporting veal cattle such as selecting cattle for transport, preparing for transport, handling during loading and unloading, selecting a transporter and trailer, maintaining a comfortable environment in the trailer, and minimizing stress during transport.
For producers looking for documentation that complies with the Health of Animals Regulations Part XII: Transport of Animals, VFO has customized a form for the shipment of veal cattle in response to requests. Find it here.